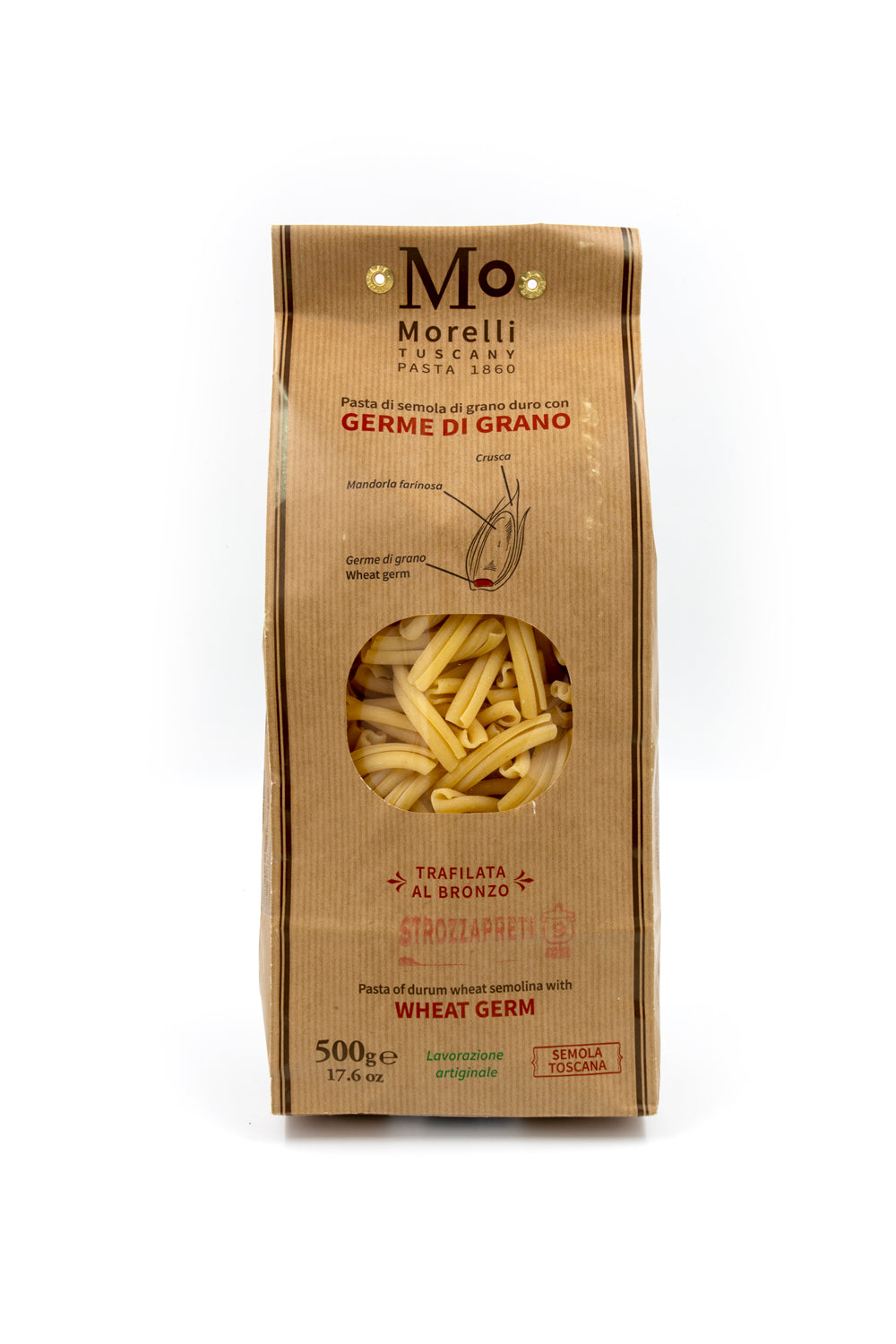 Pasta Morelli - The Best Dried Pasta You'll Ever Taste!
Why pay more for a pack of pasta?
The answer is simple – as with most things, it's all about quality!
And that means quality at every level – the ingredients, the processes used in production, the pasta makers experience and skill in their craft.
In Italy the pasta is the thing. It is seen as a delicious food in its' own right.
Sauce should coat the pasta – you don't want it to be swimming!
So you should choose the best quality pasta to get a real Italian food experience.
That is why we import Morelli pasta direct from Italy!

Pastificio Morelli was founded near Pisa in 1860. Today, it still is a family-run enterprise, managed by the fifth generation of the Morelli family, who continue to preserve traditional methods.
Unlike most other producers, Pastificio Morelli make their pasta using age-old artisan techniques and they keep heart of the grain (wheat germ) in their finest pastas.
It is the way pasta was made over a century ago, before modern milling techniques (which remove this important element) were developed.
The Morelli family have stuck with the little details many pasta makers have long since abandoned.

Wheat Germ – a 'rock star' ingredient!
So, what makes wheat germ ('germe di grano' in Italian) so special?
The heart of the grain contains vitamins and vegetable proteins, so pasta made this way is a unique, healthy and delicious product.
It is full of nutrients and toasted nutty goodness!
The colour of the finished product is darker than normal pasta (you'll also see colour in the cooking water from the wheat germ), the flavour is rich & full.
Artisan Craft
Pasta Morelli is considered to be of the finest quality, not only because of the wheat germ, but also because they select the best durum wheat semolina which is then processed using time-honoured craft techniques.
The pasta dough is slowly pressed, before being hand rolled onto frames. Then the pasta is dried in storage rooms for 36 hours at no more than 45°/50°C. Thereby maintaining the intrinsic taste and nutritious properties of the product.
Visit www.pastamorelli.it/en for more information about the producer.

Taste for Yourself!
Visit www.buonappetitodeli.com/collections/morelli
You can choose from 8 different Morelli pastas to enjoy. The pasta is so good it is delicious simply served with quality extra virgin olive oil or a butter sauce, but you can pair any of the pasta shapes with one of our Italian-made artisan pasta sauces.

Buon Appetito!
Michael